Welcome To

Fat Cat Fishing Charters
Florida Fishing Charters



Florida Fishing Charters | Fishing Charter Florida | Tampa Bay Charter Fishing

CAPTAIN Brad Masters 727-564-6459

Take A Kid fishing Today!
Fat Cat fishing charters offers one of the highest quality and finest Florida fishing charters, Tampa Bay Charter Fishing and Charter Fishing Florida guided trips in the Tampa bay, Clearwater, St.Petersburg Fl area. We are only 90 miles from Disney world and Orlando area on the Florida Sun Coast beaches. Fat Cat has Federal Permits for off shore, deep sea fishing or near shore and bay fishing. Experience charter fishing Florida catching TARPON, Grouper, Sharks and other fish with our tournament winning guide Capt Jay Masters on the flats, backcountry, Bay, deep sea or on the beaches of the Florida Gulf Coast. Fat Cat fishing charters and guide service offers the finest light to heavy tackle fishing on the pristine gin clear inshore, near shore waters of Tampa, Tampa Bay, Clearwater and St.Petersburg Fla. Our professional experienced guide offers Florida fishing charters, Tampa Bay Charter Fishing, Fishing Charter Florida tarpon fishing charters and a quality learning experience for anglers of all ages. Fat Cat Fishing is the most affordable charter fishing in the Tampa Bay Fl area. Everything provided for a private Fishing Charter Florida experience and two kids go fishing for Free with one adult.
Catch Your Dream On Fat Cat, And GIVE YOUR CHILD A MEMORY THAT LAST A LIFETIME.
Take the family on a fishing charter in Florida and have a great time while fishing Tampa bay fishing charters with Fat Cat Fishing Charters in Florida today. Tampa bay charter fishing is a great way to start your kids out fishing. Catch Goliath Grouper like the one in the picture below while fishing with Capt Brad.

TARPON ARE HOT MAY UNTIL OCT!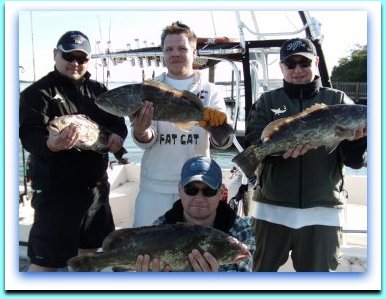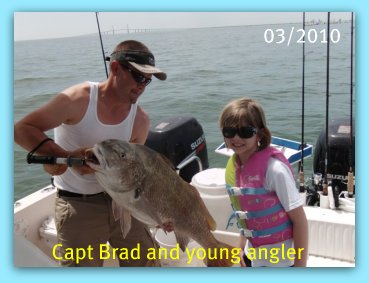 Catching Grouper on a Florida Fishing charters. Kids catch thirty pound fish while Fishing Charter Florida.

Fat Cat caters to kids. Capt Brad Masters Fat Cat Hanson 24 FT boat that we use and will make sure they have a exciting fun filled and memorable guided fishing trip that they will remember for a life time. We have had 7 year old young anglers catch 300 pound sharks and 125 pound tarpon. Give your child a positive fishing experience and let them show mom and dad what they can do with Capt Brads help. We would be more than happy to add there pictures to our photo gallery and video page.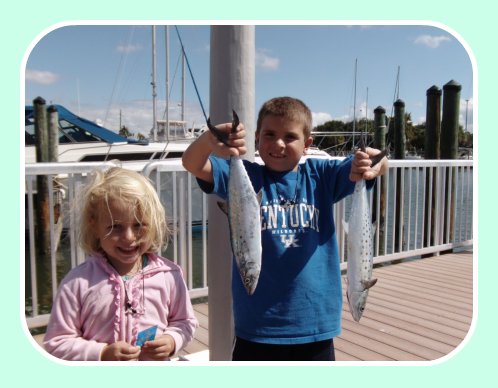 Young kids 5 years old catch Mackerel on Florida fishing charters.

Florida Fishing Charters Offshore opportunities that await the eager sports fishing anglers are limitless.
Waiting for you among the Wrecks and Reefs are the sought after Goliath Grouper catch and release only they are a restricted species and protected. Also you will have the opportunity to catch Flounder, Spanish Mackerel, Snook, Shark, Permit, Pompano, Bluefish, Sheepshead, Tarpon, Redfish, Whiting, Grouper, Kingfish, Amberjack, Sharks, Barracuda and endless others. Charter fishing in Florida offers consistent rewards and accessibility to your desired fishing locations in a rich aquatic ecology environment, and your opportunities for a catch of a lifetime are limitless.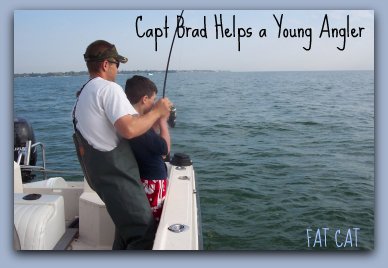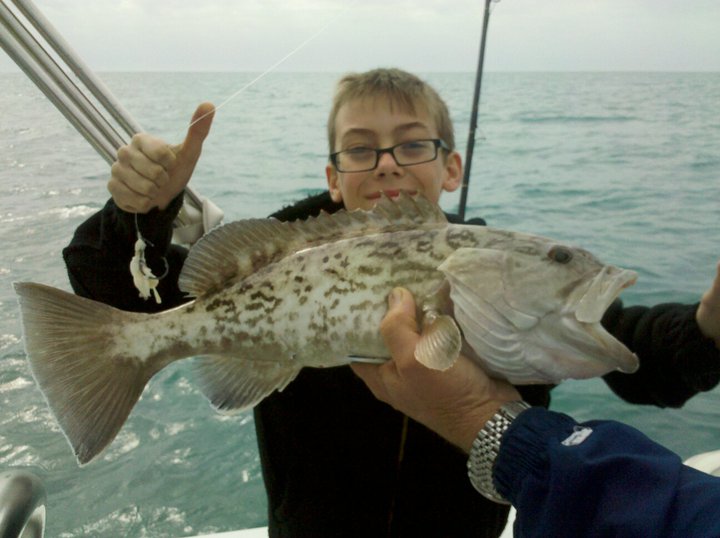 Tampa Bay Charter Fishing Inshore west of Tampa is the Intercoastal Waterway that average 45 foot deep and is where even the least experienced anglers will enjoy a bountiful catch. Among the channel markers, buoys, docks, piers, grasses, shallows and passes you will enjoy a consistent population of Snapper, Snook, Tarpon, Redfish, Cobia, Spotted Trout, Jack Cravel, Cobia and Sharks to name just a few.

We fish St.Petersburg, Tampa Bay, Gulf of Mexico, flats, backcountry ,estuary's , bays, canals, bridges, ships channels, docks, piers, reefs, wrecks and the gulf beaches. Wade fishing for redfish and snook if you like near the massive stretches of mangroves can be arranged.

Find shopping, entertainment, dining, and nightlife centers around the Pier and the Bay walk area all near down town St.Pete Fl with fantastic art museums, galleries, and the beautiful world famous Sunken Gardens, not to mention the Salvador Dali museum is located right down town.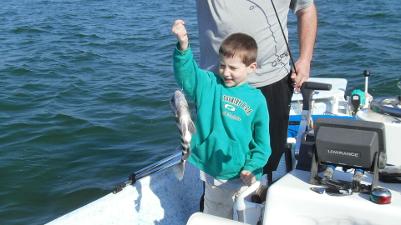 Free kids fishing charters Florida
SO YOU WANT TO GO SHARK FISHING!! FAT CAT FISHING CHARTERS WILL HELP YOU CATCH THE BIG ONE!
WE HAVE KIDS AND TEENAGERS CATCH THREE TO FOUR HUNDRED POUND SHARKS.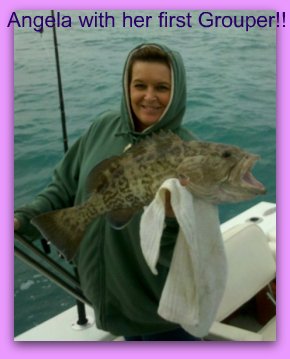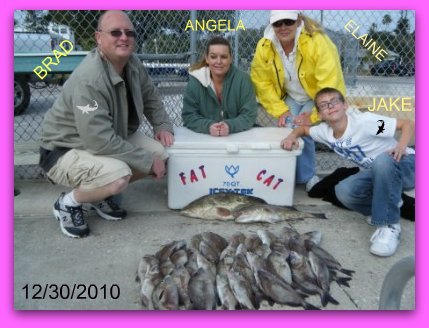 Happy Angler with her keeper Gag Grouper on Florida Fishing Charters.

Adults and kids catch Grouper and Grunts while Tampa Bay Charter fishing.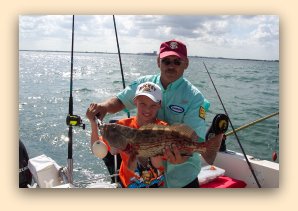 Teaching Kids to fish and giving them a positive attitude and fishing experience is Capt Jay Masters goal.Capt Jay with a young angler while fishing a Florida fishing charters, Fishing Charter Florida and Tampa Bay Charter Fishing.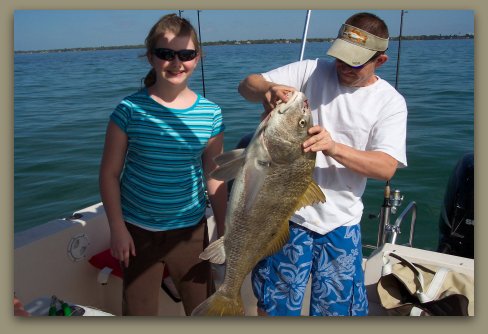 Capt Brad Masters helping a young lady with her thirty pound Black Drum she caught Tampa Bay charter fishing on Florida fishing charters.
Fat Cat caters to kids! TAKE A KID FISHING TODAY! Spends a day with your kids they will not forget!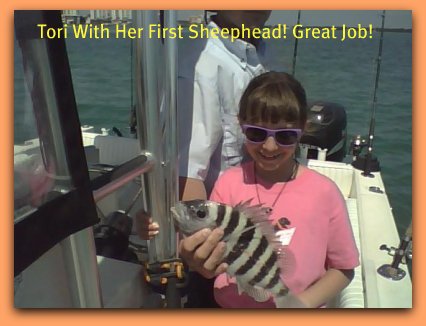 Tori did a great job catching this sheephead, Ladyfish and Mackeral on a Florida Fishing Charters with her Dad.
See Justin catch this Goliath Grouper and release it alive on our video page. Looking for a Florida fishing charter? Fat Cat Fishing Charters is what charter fishing Is all about. We get er done!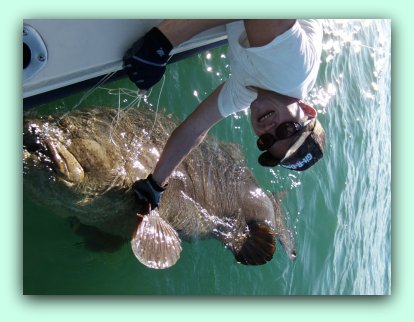 All Goliath Grouper are released alive and unharmed on Fat Cat Fishing Charters. ( YES WE HAVE FEDERAL PERMITS! DO YOU? )
12 Year Old David Kutz catches a Tournament win Tarpon With Capt Jay and Capt Brad Masters on the Fat Cat Too while Tampa Bay Charter Fishing. 05/26/2010.
16 year old Matt Fighting a 135 pound TARPON and gets it to the boat on Florida Fishing charters. Watch for the JUMP at the two minute level. Bring your kids from any age and we will help them catch a Tarpon or any other Fl fish you would like to target. Take a Kid Fishing today! Do you remember your first big fish? If not you can with Fat Cat Fishing charters. Tarpon Charters from April to Sept.
Capt Jay -
Thanks again to you and Bradley for making a lifelong memory for my
son. It was priceless to have had three generations of Whitakers on
the same boat get to experience it all together! Chad Whitaker Clearwater, FL
6 year old catches Grouper while Tampa Bay Charter Fishing and shows the big boys how it's done on Fat Cat. If you could see the excitement on these kids face when they catch a nice fish you would know why Fat Fat caters to kids. Look Dad, Look Mom, Mines bigger than Dads, Did you see that fish Dad. Look how big it is Mom, These are just a few of the things these kids say on every trip. They are so proud and can't wait for Mom and Dad to take a picture. We take pictures and videos every trip at no extra cost so if Mom or Dad can't go they still get to see there child having a great time while fishing with us. Mom and Dad evan if you don't go fishing with us take your kids fishing and spend quality time with them they are our future and it will pay off. Kids fish for free with one adult so next birthday give them a exciting present that will last a lifetime and will also be a learning experience too.Thank you Capt Jay Masters
Fat Cat fishing charters is proud to be linked to Tampa bay fishing charters and St.Petersburg fishing charters. Fat Cat offer's deep sea fishing, near shore and off shore guided fishing trips. High Quality Florida charter fishing at a very low cost. Take a kid fishing on Fat Cat!
Pinellas Park,

Florida

33781
Florida Fishing Charters | Fishing Charter Florida | Tampa Bay Charter Fishing