Pictures and Stories on Fat Cat Charters.
St.Petersburg Beach Fishing Charters | Fishing Charters St.Petersburg Fl | Fat Cat Pictures

Fat Cat pictures of anglers who experienced catching fish while on St.Petersburg Beach Fishing Charters anf Fishing Charters St.Petersburg Fl sun coast area beaches with Capt Brad Masters. Find Fat Cat pictures and stories of Goliath Grouper, Gag Grouper, Tarpon, Sharks, Trout, Snook, and more Florida species of fish that live in or migrate to the St.Petersburg area, bay, backcountry, flats and beaches and Gulf of Mexico. To all anglers who booked a St.Petersburg Beach Fishing Charters or Fishing Charters St.Petersburg Fl with Fat Cat we THANK YOU and please fish we us again! Capt Brad Masters. Pictures of kids seven years old with Sharks and seventy years young anglers with there prize catches while on a fishing charters St.Petersburg Fl. Add you Fat Cat pictures and stories to our picture page by going on a St.Petersburg Beach fishing charters with Capt Brad Masters on Fat Cat.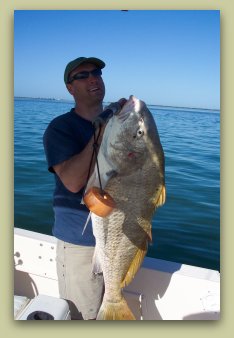 50 pound Black Drum caught in Tampa Bay and released alive.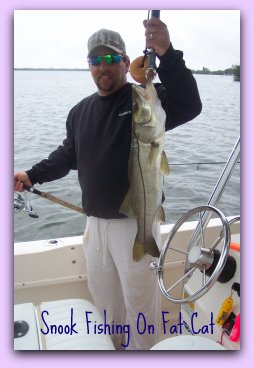 Snook fishing with capt jay masters.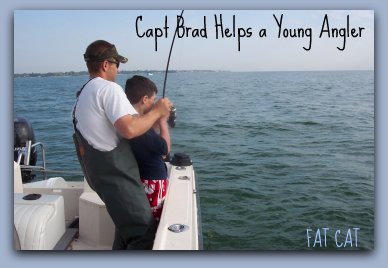 Capt Brad Masters helping a young angler learn how to fight a fish on fat cat fishing charters.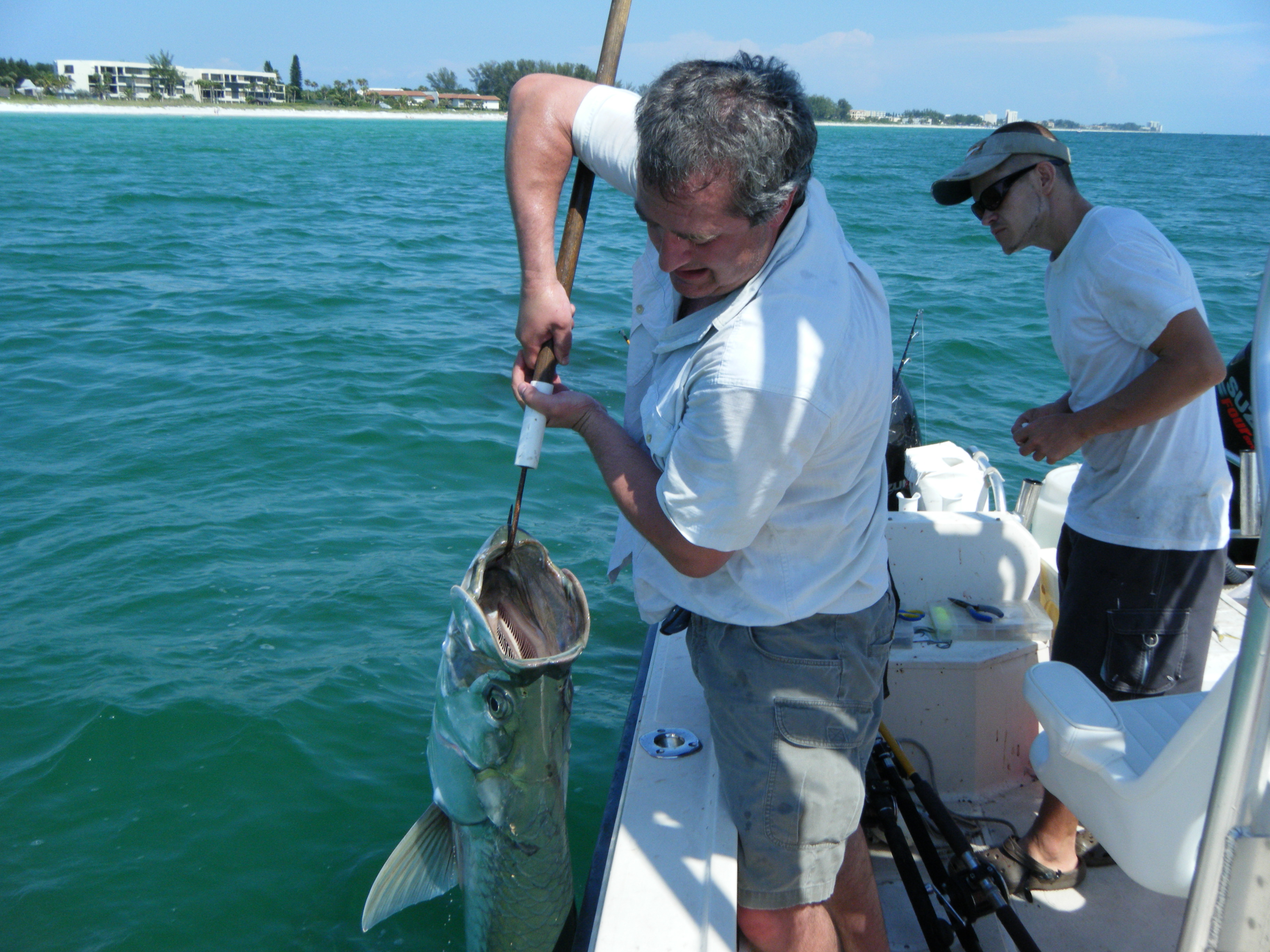 Catching Tarpon in Long Boat Key with Capt Jay Masters on the Fat Cat.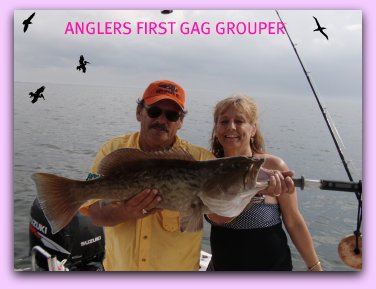 Capt Jay and Suzanna with her first 12 pound Gag Grouper.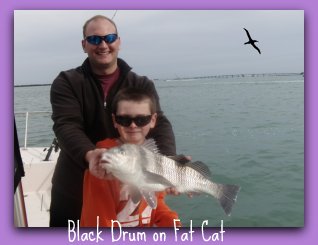 Never know what you'll catch on a fat cat fishing charter! Drum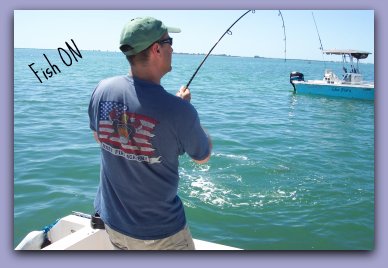 Looking to go on a charter? Try FatCatFishingCharters.net today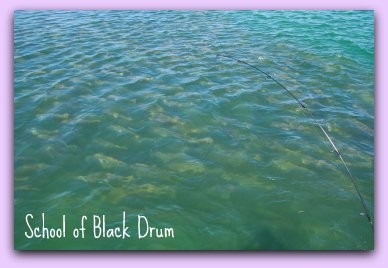 Large school of black drum click on the picture to see the video..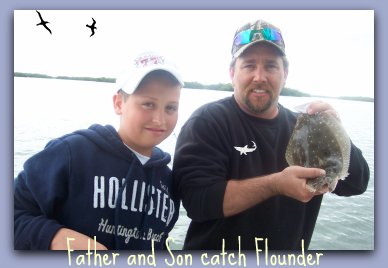 Flounder caught in st pete fl on the fat cat.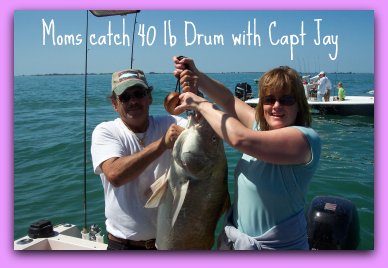 Happy mom with her fourty pound black drum.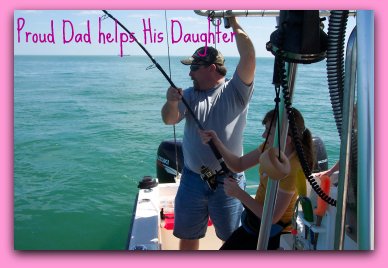 Kids are free with one adult on fat cat fishing charters! Take a kid fishing today!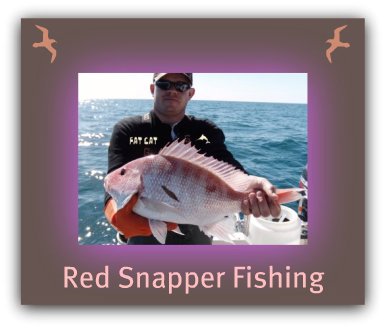 Young lady anglers catch Black SeaBass in Tampa Bay Fl.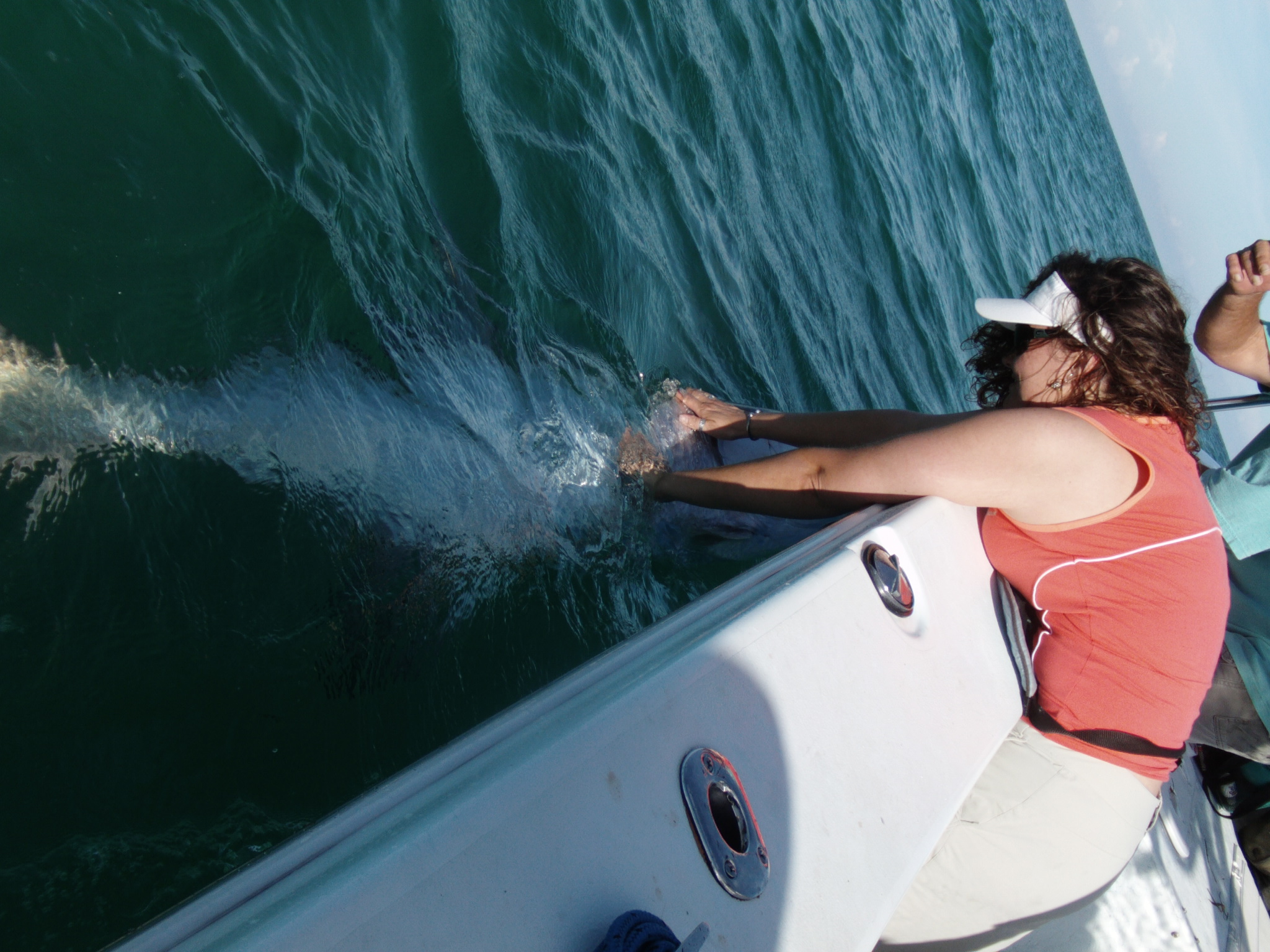 Stephanie Masters with her first Gag Grouper of the day.
I was invited by a local angler and Suncoast Tarpon Roundup "STR" member to help him fish the Finale Day Tournament. I agreed and we met at Demon's Landing at 5 a.m. to launch his 24' Sea Cat. Well, thank goodness it was dark as we ran all the way to little spot of mine in an area near the south end of the Skyway, otherwise we may have been able to see the sea state and turned around.We set up around 6:15 and put baits "fresh dead shad" out and waited. We didn't wait long before the first bite came. Pulled drag on the locked down 4/0. We thought we had our first tarpon but, no. It was a 4 foot black tip. So we reset all the baits and began waiting in the rain and wind. Again, not a long wait and at around 6:30 the starboard aft line starts singing, the rod bends and a nice little 60 pound tarpon goes airborne. After a quick 10 minute fight, we have the fish boat side, call in our fish to the tx committee and get our DNA scrub. Our first fish boated. And first of the tx. The later would prove to be key. We fished the rest of the tide through many squalls and thunderstorms with high seas and brilliant lightning. During a few short breaks in the weather we would move around the bay. All we managed to catch were sharks up 'til around 1, when we decided we had had enough of the weather and headed in to the weigh-in sight. Weigh-in was at 3:30, so we sat in the restaurant, had lunch and just waited until all the results were in. At 3 "lines out" we got the news that only 4 fish were caught all day. Not one of those boats caught more than one fish and our fish was first. That means......we took first place!I want to thank Capt Jay Masters for inviting me along! Also, congrats to Capt.Bill Miller, Jr. on his 2nd place finish and a special congrats to Capt. Bill Miller for his third place finish. Bill senior caught his standing on Redington Pier!All in all a tough day on Tampa Bay. But, in the end...worth it! Capt Tommy Z.
Well Thank You Tommy Z: I'm glad we had the chance to get beat up together in Tampa Bay!!! LOL I guess your side of the story about told it all so not much more to add. Again Thank You for fishing with me and running the boat in the Suncoast Tarpon Roundup Finale day that we took First place. Too bad we didnt know we could have came home one hour and a half after we put the boat in the water. Thank you Capt Jay Masters
St.Petersburg Beach Fishing Charters | Fishing Charters St.Petersburg Fl | Fat Cat Pictures

Florida Fishing Charters | St.Petersburg Fishing Charters | Fishing Charters Tampa Bay | Fl