Disney Area Fishing Charters | Charter Fishing Disney Area | Fish Pictures
Pictures Of Fish And Anglers
With There Catch On A Fat Cat Charter!

Fat Cat Fishing Charters is only 90 miles from Disney area fishing charters in beautiful St.Pete, Tampa Bay Fl and is proud to show off and display the fish pictures of fish caught while charter fishing Disney area in St.Pete Fl with USCG Capt Bradley Masters. Happy successful, anglers and proud parents with there kids on Florida fishing vacations in the Disney area fishing charters area of Tampa Bay, St.Petersburg Beaches and the Gulf of Mexico for the Silver King TARPON, Goliath Grouper , Snook, Grouper, Sharks and over thirty more Florida fish species. Book a Florida Disney area fishing charters with us and add your fish pictures to this page and better yet catch a memory that will last a life time with Fat Cat Fishing Charters today. We are only 20 miles from Tampa and 30 miles from Bush Gardens and only 90 miles from the Disney Orlando area. Only ten minutes from famous Johns Pass on Maderia Beach and twenty minutes from Clearwater beach Fl.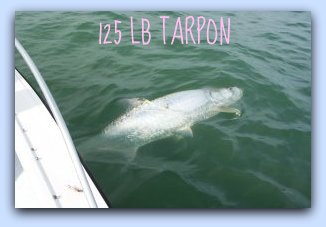 OCT 2ND

NICE TARPON CAUGHT BY ED ON FAT CAT WITH CAPT JAY AND CAPT BRAD MASTERS. 8 HOUR TRIP CAUGHT A 40 POUND BLACK DRUM, A 35 POUND BLACK DRUM. BOATED THREE TARPON FROM 125 TO 150 LB RANGE. JUMPED ONE AND HAD TWO LARGE SHARKS WE COULDN'T STOP AND CUT US OFF AFTER TWENTY MINUTE FIGHT. GREAT JOB ED AND DON COME BACK ANY TIME! CAPT JAY
GO TO VIDEO PAGE TO SEE HIM CATCH THIS TARPON!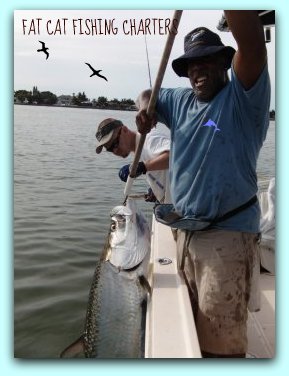 When Big Ed called on the phone to talk about a St.Pete Fl Tarpon Charter he said he had came down last year and had been cut off by a Tarpon and wanted to get one to the boat. Capt Jay told him we will get the job done and he caught two large over 125 pound Tarpon and his friend caught one two, also a 40 pound black drum and a shark or two.All on a 6 hour trip.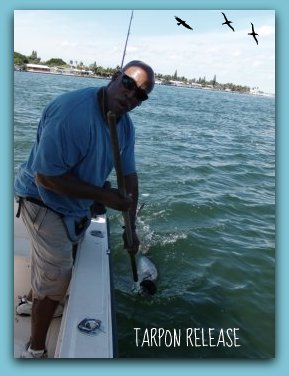 Great job Big Ed with your second of the day Silver King Tarpon around 135 pounds and released alive. We could have used Ed when we caught the big Goliath Grouper, maybe next trip Ed.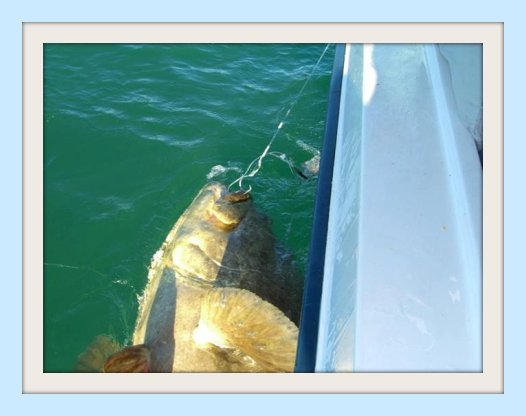 450 to 500 pound Goliath Grouper caught by Justin on a Florida gulf coast fishing charter with Capt Brad Masters on Fat Cat.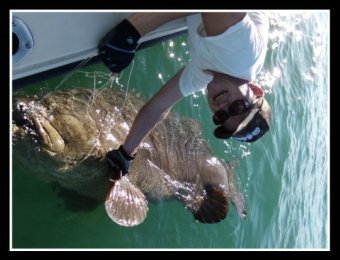 Capt Jay Masters helps with a release on a Goliath Grouper.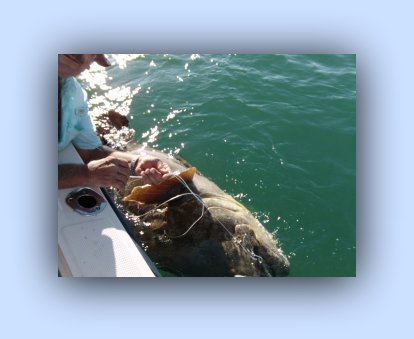 Florida Gulf coast fishing charters with Fat Cat Fishing Charters in St.Pete Fl has catch and release Goliath Grouper Charter fishing..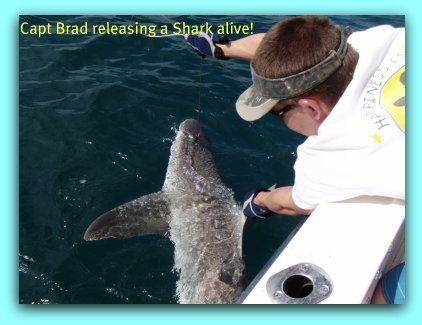 Do you want to catch sharks? No problem on Fat Cat Fishing Charters.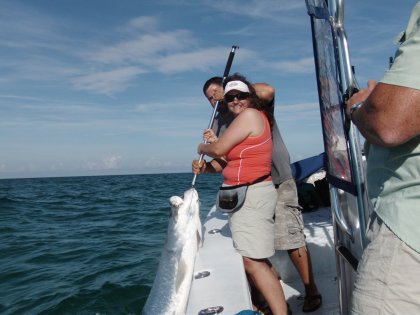 DON WITH A 50 POUND BLACK DRUM OCT 2ND 2009 and on 12 lb test line.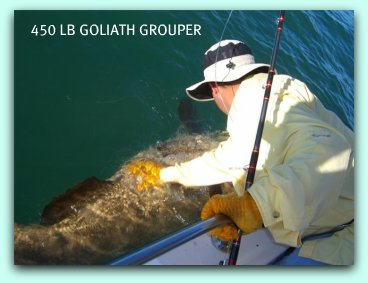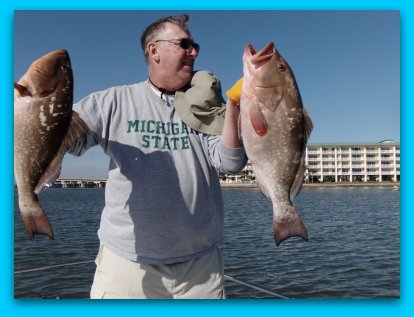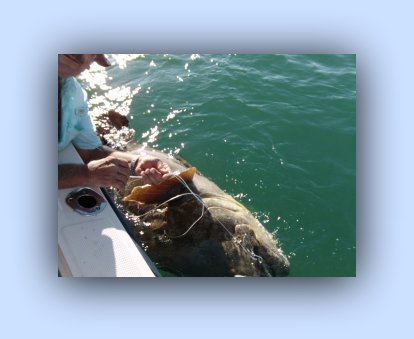 Greg with two of his keeper Red Grouper near shore charter fishing trip. 11/15/2009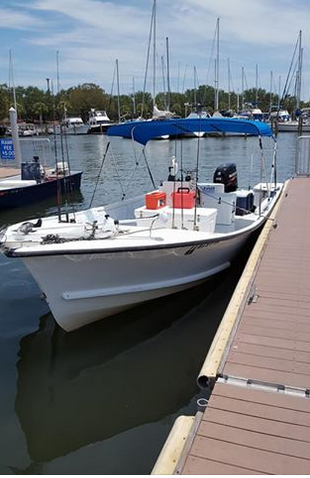 450 pound Goliath Grouper, AKA jew fish caught and released alive on a Florida fishing charter vacation.
CAPTAIN Brad Masters 727-564-6459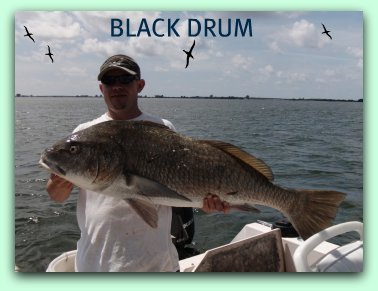 Sept 1st 2009 Black Drum are Back 50 Pounds and Up! Capt Brad
Best time to book a trip for these giant Black Drum is March -Aug.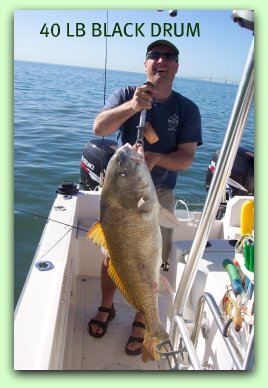 40 pound Black Drum caught by Ed on Fat Cat OCT 2ND 2009. Bring the kids and let then catch a fish of a lifetime. Kids fish for FREE.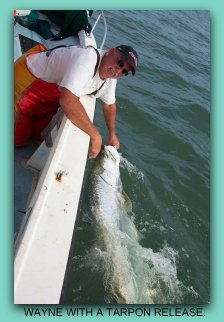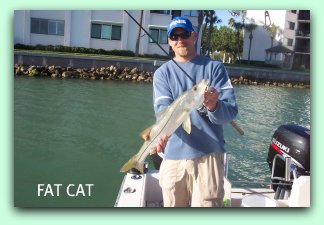 Happy anglers with a snook.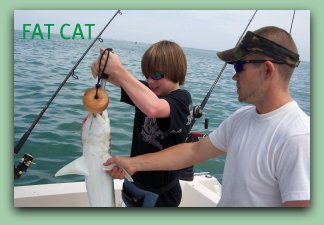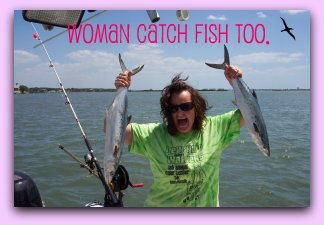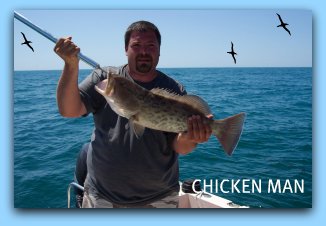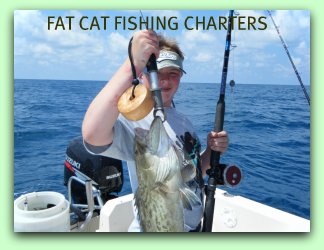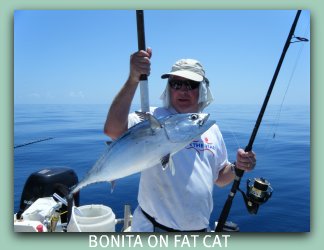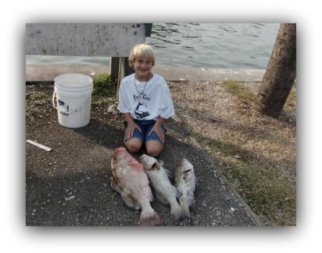 8 year old young angler Tristan catches grouper and has a fun filled day with his dad. Take a kid fishing today. Thanks dad your son will never forget the trip and the special time spent with you.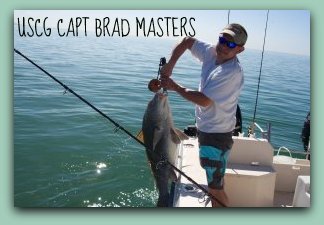 Capt Brad with a 40 lb Black Drum.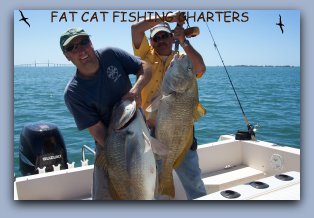 Two 45 pound Black Drum Capt Jay on the right!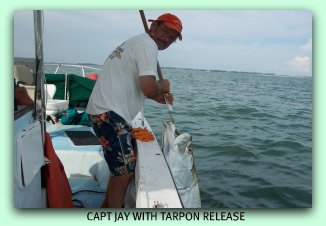 Capt Jay with 175 pound a Tarpon Release after a two and a half fight on a spinning reel off Egmont Key in the Gulf..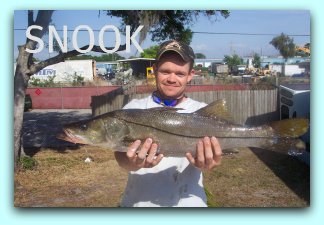 Captain Brad Masters with a keeper Snook.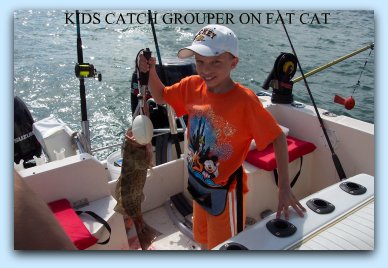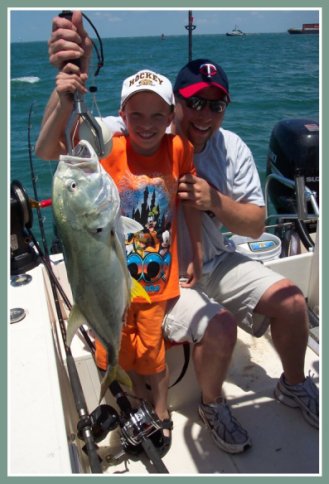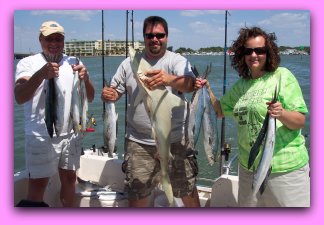 Mackerel , Shark, and Kingfish caught on Florida fishing Vacations in the Tampa Bay area.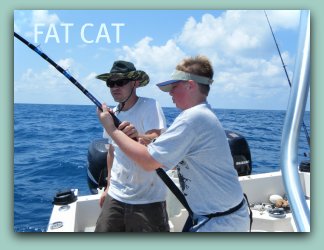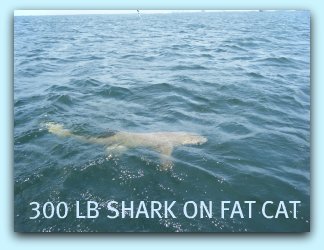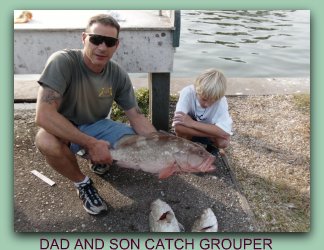 Shark fishing on Florida fishing Vacations Fishing on Fat Cat.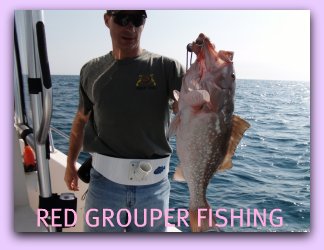 Young anglers have fun catching Grouper while on a Florida Fishing Charter Vacation.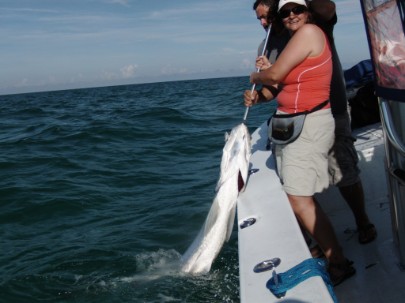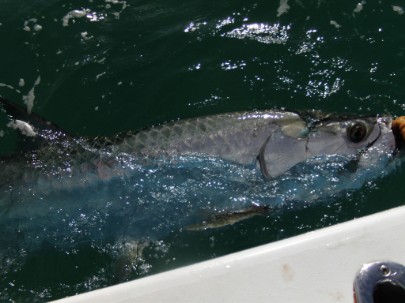 Disney Area Fishing Charters | Charter Fishing Disney Area | Fish Pictures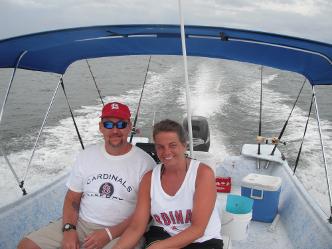 Couple has a great time on a St pete Fishing Charter with Capt Brad.
Florida fishing Vacations | Florida Fishing Charter Vacation | Disney Area Fishing Charters