Tampa Bay Fl Fishing Charters | Charter Fishing Tampa Bay Florida | Captain
Looking for a experienced professional and affordable Tampa Bay Fl Fishing Charters Captain in St.Pete, Tampa Bay Fl fishing charters area?
Capt Brad Masters at Fat Cat Fishing Charters is a Charter Captain and will help you catch fish and have a successful exciting fun filled day while charter fishing Tampa Bay Florida on the calm clear waters of St.Pete, Tampa Bay and the Florida Gulf Beaches. USCG Licensed Charter Guide Captain Brad Masters native of the St.Petersburg, Tampa Bay area.

Captain Brad Masters has fished in Florida
since he was five years old. He started off shark fishing off the pier in down town
St.Petersburg
when he was in grade school catching sheep head, mackerel, sharks and
snook
.
At Fat Cat fishing charters we offer Tampa Bay Fl Fishing Charters and Charter fishing Tampa Bay Florida and in the surrounding areas for the most sought after Tarpon, Goliath Grouper, Kingfish, Sharks and more saltwater Fl fish species that live in or migrate to our gin clear waters of Tampa Bay.
Looking for
Florida Tarpon Fishing
.
USCG Charter Guide Captain Brad Masters
He is 32 years old now and has only had one job in his life that was not commercial fishing.
Capt Brad knows every inch of the St.Petersburg, Tampa bay area waters and will help guide you to the most productive fishing areas on your St.Petersburg fishing charters. Capt Brad is great with kids and will make sure they catch fish and have an exciting time.
When guiding Tampa Bay Fl fishing charters with me between the both of us we have so many productive fishing grounds it's hard to choose witch one we are going to.
With well over a hundred
St.Petersburg fishing charters
he knows how to keep the
kids
and young anglers busy and to have a exciting
St.Pete
or Tampa bay fishing
charter
.


CAPTAIN Brad Masters 727-564-6459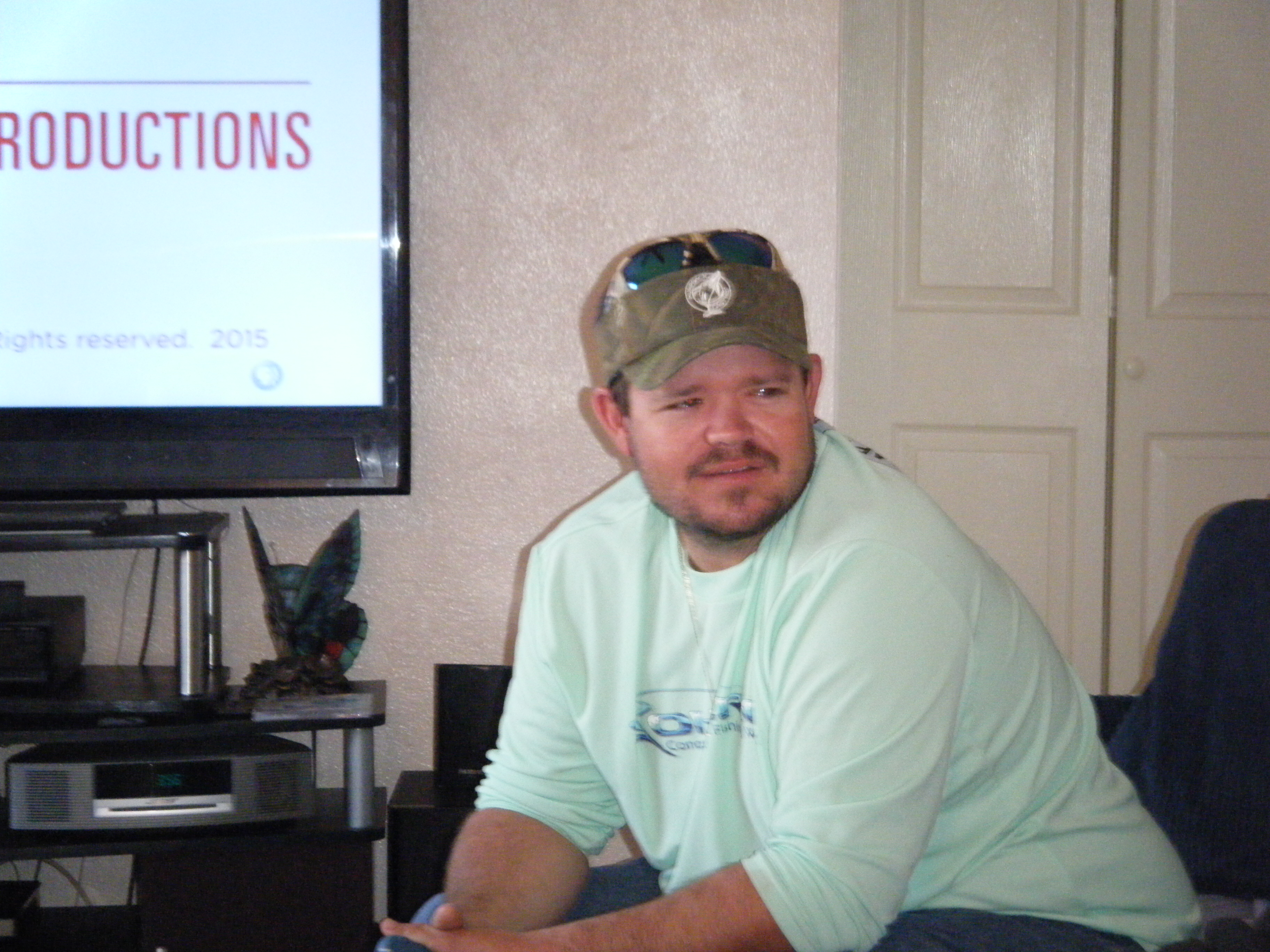 Capt Brad:
Thank you for the wonderful fishing adventure you gave my two kids and myself! The kids will never forget all the fish they caught and all the wildlife they saw while on a fishing charter with you. Thanks again and we hope to see you again next year!
Debra, Terry and Mom

How To Find A Tampa Bay Fl Fishing Charter Guide.
Most guides should reply within twenty four hours if not look elsewhere. Ask the charter guide when is the best time to go! So many Anglers book Tampa Bay Fl fishing charters the wrong time of year. If your planning a vacation to come to Florida for a Charter Guided Fishing Charter then it is just like up north during hunting season ask when is the best time to come to Tampa Bay Florida.
There is a season for most species of fish for the best results. Example lets say Tarpon. Well you could book a charter in Dec and your guide might get lucky and help you catch what we call a residential that's a Tarpon that lives hear year round. Or you could come on a full moon in May, June or July and hook up on four or five with no problem. So be sure to ask when is the best time to come to Florida for the fish you would like to catch or target. A good guide will walk you through what to expect before it happens and familiarize you with the rod and reel you will be using. Ask about live bait or cut bait or pulling gear. Some Florida Fishing charter guides pull gear all day. That means spoons, jigs, plugs etc so most likely the fish will be hooked before you get the rod in your hand and you'll be doing a lot of boat riding. If this is not your cup of tea make sure to tell them you want to live bait fish or cut bait and what do they offer. Try to set your date so you have a day ether way before and after the date you want in case it is bad weather on the day you wanted so you can change. Most guides will change dates so it is a more pleasant trip for you and the boat crew. Hard to catch fish and have a good time when you have to hang on with one hand to the rail all day while rocking in rough water. A good guide will cancel the trip or take you to a smoother location to catch something else so be repaired for that too. .
The guides can't make the fish bite they can only take you where the fish are and do there best to use there techniques they have learned over the years that work for them. I hope this guide helps you. You can also call me if you have any questions 727-564-6459. Thank You Capt Brad Masters
fatcatfishingcharters.net

Tampa Bay Fl Fishing Charters | Charter Fishing Tampa Bay Florida | Captain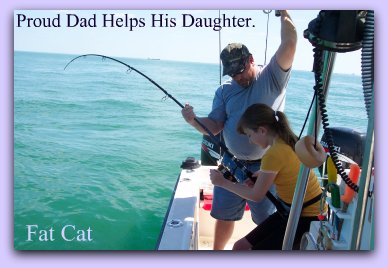 Proud dad helps his 11 year old daughter with a 30 pound Black Drum.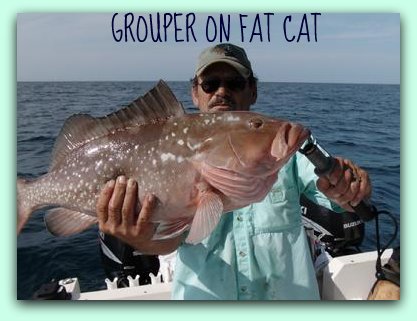 Catch Gag Grouper on Fat Cat.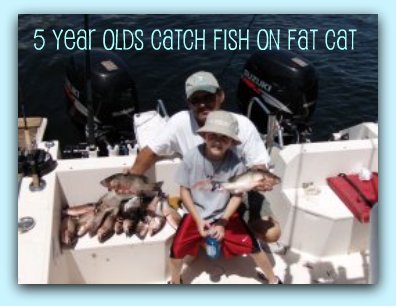 5 years old kids catch all the fish they want on a charter with Capt Jay Masters.